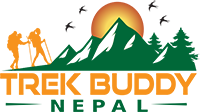 Himalayan Adventure Holidays, a trekking company which has been offering a range of tours and trekking packages for all levels of hikers, from beginner-friendly day hikes to challenging multi-day treks since 2003, is pleased to announce it has rebranded to TrekBuddy Nepal and expanded its operations by opening new offices in Sydney, Australia.
Since, 2003, we have helped hundreds of trekkers from all over the world to experience Nepal's magnificent peaks, glacial valleys, and its amazing people. We are pleased to announce we are rebranding Himalayan Adventure Holiday's to TrekBuddy Nepal and open a new office in Sydney Australia, which primarily aims to serve Australian and New Zeeland's customers. The new website offers capability to manage booking online, provide feedback and will act as one stop shop for all the necessary information for Trekking in Nepal.
"Our commitment to customer service remains steadfast, and there is no change in our experienced support and management team, however with opening of new office and launch of new website, we aim to serve our customer more efficiently and provide them with seamless experience from booking to completion of the trip" said Dim Prasad Poudel, Company Founder, and the Chairman. The new website will have a dedicated section for information about trekking in Nepal and regular news and updates regarding any developments.
About TrekBuddy Nepal
TrekBuddy Nepal is a trekking and expedition organizing company formed by a team of experienced and passionate tourism professionals who are dedicated to provide you with the best trekking, hiking and expedition experience in Nepalese Himalayas. Our name reflects the core of our DNA- WE HELP YOU CREATE LIFELONG MEMORIES AND FRIENDSHIP in the lap of the Himalayas.